Wholesale natural cleaning products from Norfolk Natural Living. Made by hand in beautiful rural Norfolk using 100% natural products, these are environmentally friendly and effective on even the toughest cleaning jobs. The subtle-yet-beautiful packaging was created by an award-winning design team. These are cleaning products that your customers won't want to hide away in their cupboards.
Norfolk Natural Living is distributed by Men's Society. So you know you will get the impeccable attention to detail and first-class service that we are known for. You will have a dedicated account manager to help with your order and answer any questions. You can choose when you would like your items to be delivered (which can sometimes even be the next day) and/or choose to use your own favourite courier. We will liaise with them to make the whole ordering process as simple as possible.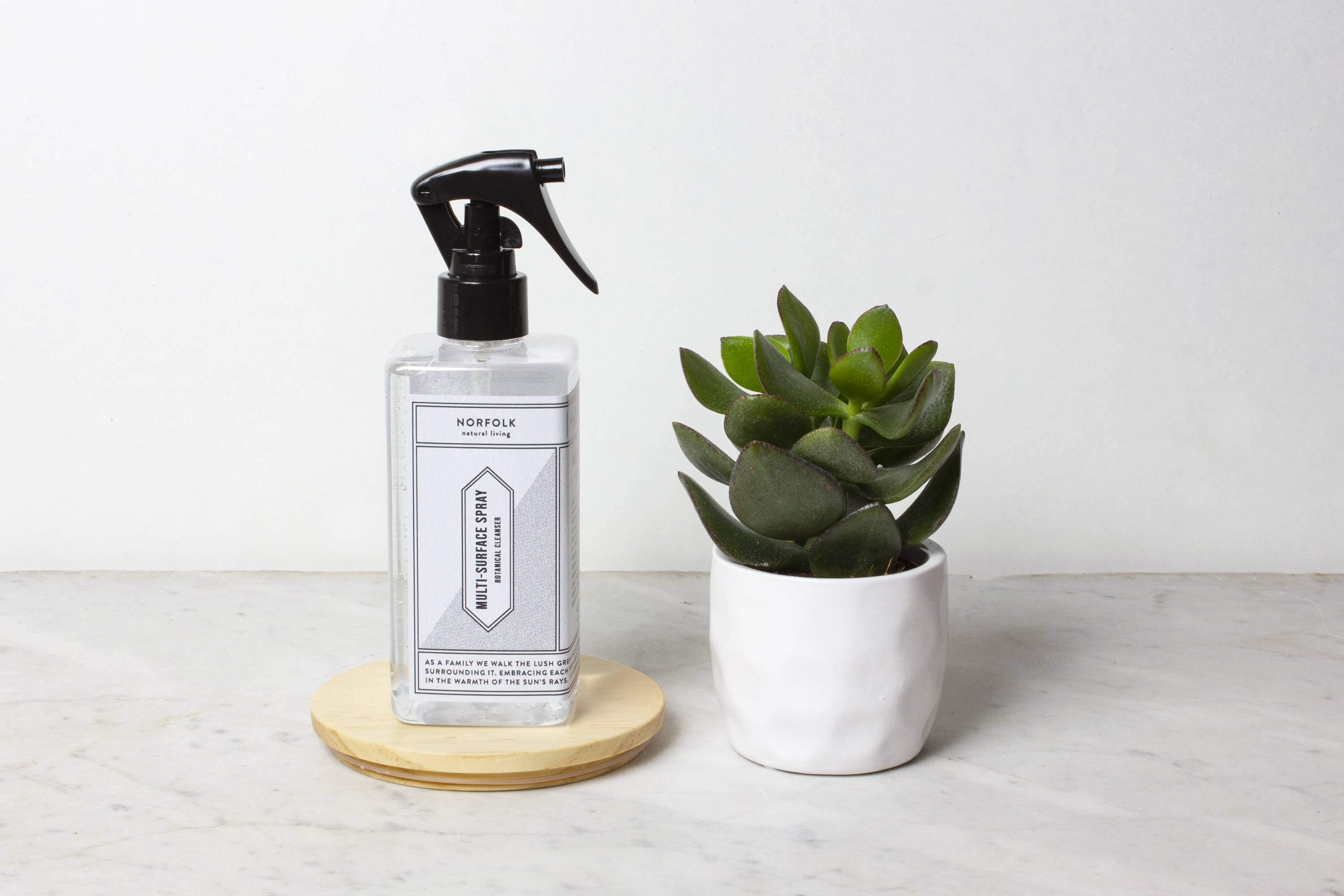 Wholesale Natural Cleaning Products
This innovative range of beautifully packaged cleaning products will become a must-have for any house-proud host. It offers carefully formulated scented vinegar, marble cleaner, enamel cleaner, bathroom cleaner, loo cleaner and dish wash. A copper cleaning pad and linen dish cloth are also available in the range.
About Norfolk Natural Living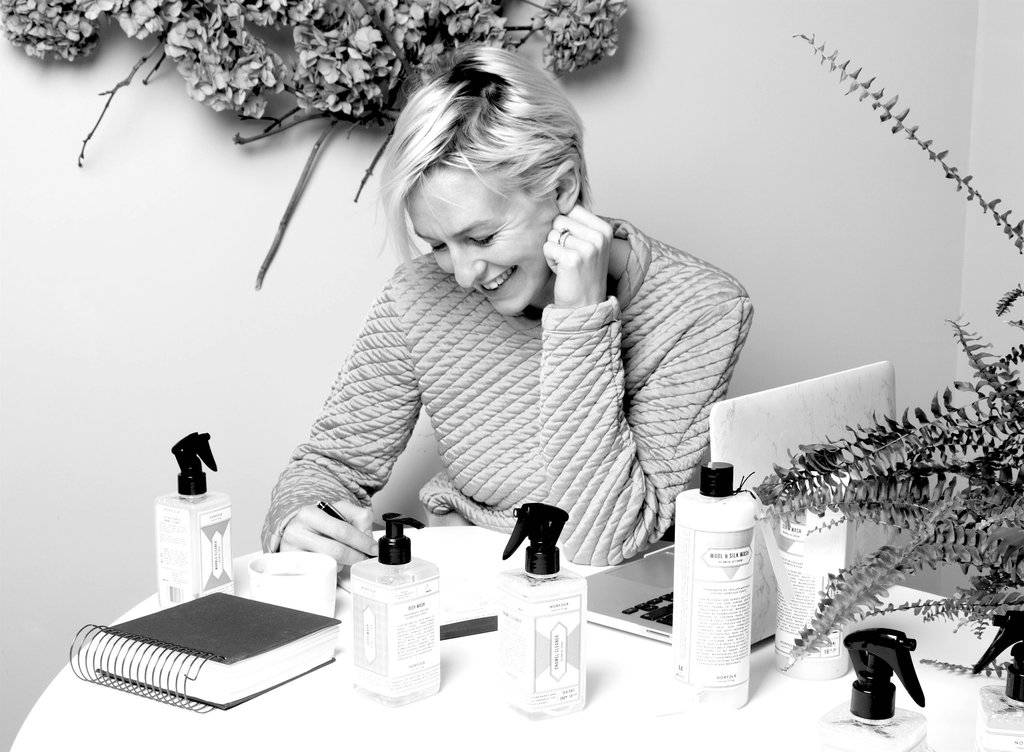 Norfolk Natural Living was founded by Bella Middleton. Here's what she says:
It was whilst unpacking a pair of my favourite childhood pyjamas for one of my own children, I was reminded of the importance of caring for life's most precious items. From this grew an idea for Norfolk Natural Living, an heirloom-worthy garment and home care brand designed to care for your most treasured possessions, with nature and craftsmanship at its core.
Our first range is the embodiment of my passion for the Norfolk countryside and coast which is a constant source of inspiration. Our workshop, in which we bottle every formulation by hand, is nestled in a small historic town in Norfolk. Which is surrounded by the beautifully scented lavender fields and white sandy beaches for which the Norfolk landscape is famous.  
I believe raising a family is enough of a challenge without having to worry about the chemicals in your home or the damage they do to the environment. Which is why all of our natural cleaning and garment care products are biodegradable, non-toxic, free from chlorine and bleach, use plant based ingredients and yet, are gentle enough for even delicate baby's skin. We use PET packaging as it's 100% recyclable and you can refill your bottles at our store in Holt. We know it's not perfect but we are working on finding a better solution and will continue to do so.
I am always surprised how the stories of our lives interweave with our possessions. From the cherished shirt stolen from the boyfriend to wear in bed, to the lucky skirt worn to your first job interview, to those childhood pyjamas, each is a precious memory, worth preserving in the best way possible.
I hope you enjoy discovering our range of heirloom worthy garment and home care products as much as we have enjoyed creating them.
Bella x
Bella Middleton - Co-Founder
Source: www.norfolknaturalliving.com