Wholesale denim wash from Norfolk Natural Living. Available with no minimum order restrictions. Handmade in Norfolk, England by emerging home-care experts Norfolk Natural Living. This denim wash is made with the finest natural ingredients to please even the most hardcore denim perfectionists.
Norfolk Natural Living is distributed by Men's Society. So you know you will get the impeccable attention to detail and first-class service that we are known for. You will have a dedicated account manager to help with your order and answer any questions. You can choose when you would like your items to be delivered (which can sometimes even be the next day) and/or choose to use your own favourite courier. We will liaise with them to make the whole ordering process as simple as possible.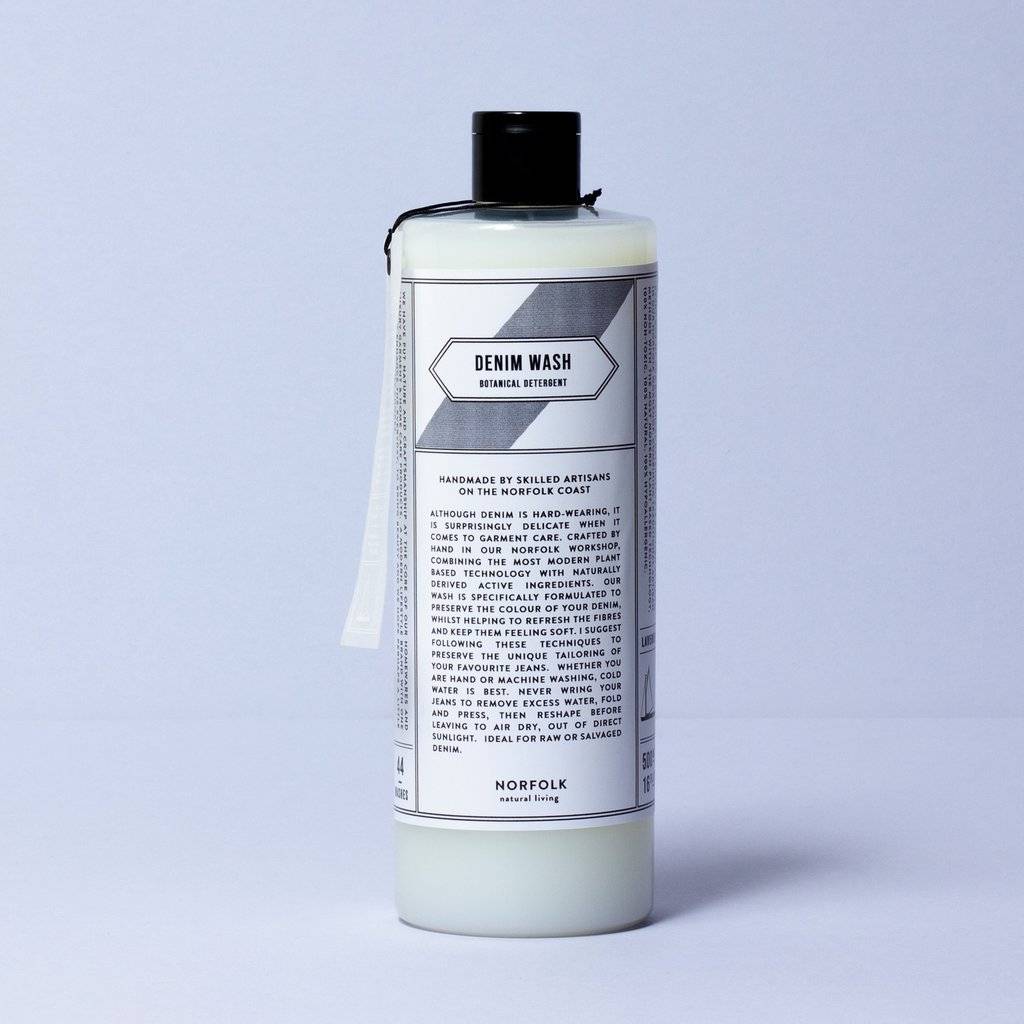 Specialist denim wash is no longer the preserve of the fashion elite. People are becoming more attuned to the environmental perils of throwaway fashion and, in particular, the potential harm caused by the denim industry.
Quick fact: it takes 1,800 litres of water to make one pair of denim jeans. Source: treehugger.com.
Does that mean that we should all stop wearing jeans? No. Denim is actually very hard-wearing and, if looked after properly, can last an extraordinary amount of time.
That's why your customers will love Norfolk Natural Living's natural denim wash. Not only is it vegan friendly, produced in an environmentally responsible way and presented in sustainable packaging; it also looks fantastic on their shelf and works wonders on their denim.
This wholesale denim wash is available in 500ml bottles. Click here to download a catalogue.
About Norfolk Natural Living
We've put nature and craftsmanship at the core of our luxury garment care and homewares range.
Our natural clothing wash and eco-friendly household cleaners are the embodiment of all our research, thoughts and passion for the Norfolk countryside and coast, distilled into one range with one aim; to enhance the everyday.
Source: www.norfolknaturalliving.com