Sneaker Care - professional tools and tips to keep sneaks looking their best
Looking for sneaker cleaning tips from the pros? You've come to the right place. Not only do we make and sell an internationally popular sneaker cleaning range of products, we also operate a sneaker cleaning service in one of London's most exciting hotels and provide sneaker cleaning training to a number of clients. So you could say we're a little bit obsessive about our kicks.
"Why bother? What's wrong with tissue and water?"
Wow.
Becuase you've even landed on this page, we're guessing you can see why that's a dumb question.
Thousands of years ago, humans strapped animal skin to the bottom of their feet to protect them from sharp rocks as they hunted and gathered. These pre-historic folk probably washed them with water and leaves (olde time tissue).
Since then, the shoe world has moved on somewhat. Take Rick Ross and Ewing Athletic's latest collaboration. Those shoes boast gold eyelets and buckles, ostrich leather detailing and premium suede. They're not just sneakers, they're artwork.
Would you clean a picasso under a tap with a bit of soggy bog roll?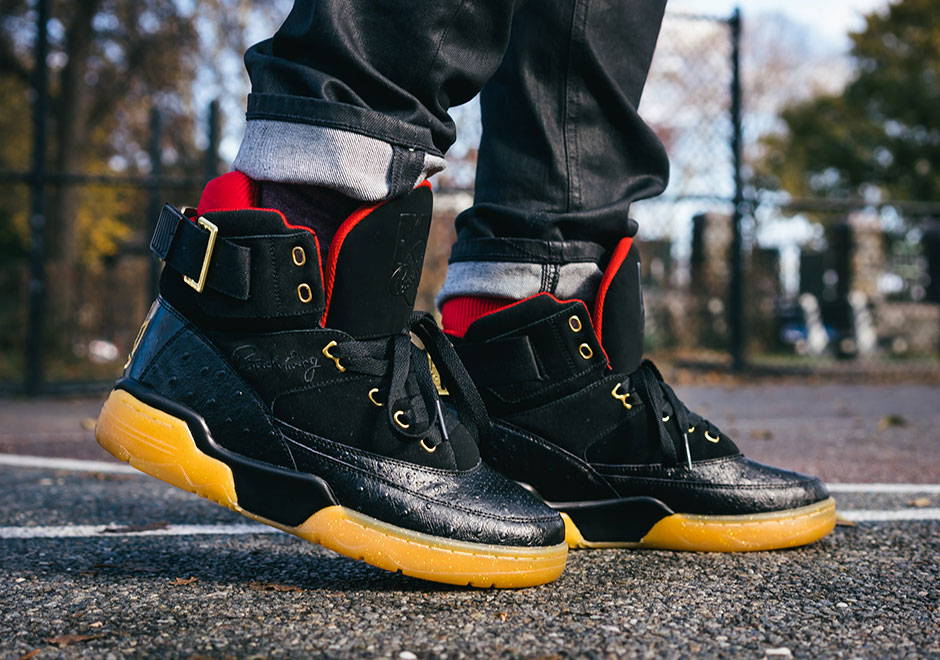 "What's the best sneaker cleaning equipment?"
If you really care about your footwear and want it to look its best, you need to treat it to specially formulated fluids and specialist cleaning brushes. Don't worry, that doesn't mean it's all got to be really expensive. We're pros in this game and we've developed an incredible range of sneaker cleaning gear that won't break the bank (but will make sure your sneakers look their absolute best).
Men's Society Sneaker Cleaning Kit
This is the real deal. We spent almost a year perfecting the formulas and sourcing the perfect sneaker cleaning brush. The kit contains two bottles of that formula, so you'll be keeping your kicks clean for months with this one tin!
The fluid can be used on any type of material and it won't fade the dye on your shoes. It's perfectly balanced so that it doesn't leave an unwanted acidic residue on your expensive sneakers.
The brush, like the fluid, is suited to any kind of material or construction. Its multi-faceted design means that you can just flip it over to the ideal surface for the material you're working with. It's even got pointed edges for scooping dirt and removing stones from the tread on your soles.
Want one? Get free UK delivery and cheap international delivery - click here.
Price: £25.
Men's Society Sneaker Cleaning Wipes
Our Sneaker Cleaning Kit is excellent, but it's not ideal for using on the go. So, armed with our world class sneaker cleaning fluid, we found ourselves some experts who could incorporate it into wipes that you can carry anywhere, just in case of puddles or a dirty pavement.
It's not simply a case of soaking some baby wipes in sneaker cleaning liquid - there's a bit more science to it than that. We sourced perfectly textured wipes that help to gently remove dirt from your kicks without wearing them out.
There are fifteen wipes in the box. They're all individually sealed in their own packets to keep them fresh and moist until the moment you need them.
Want them? Get free UK delivery and cheap international delivery - click here.
Price: £15.
While you're here, wanna drool over some really expensive sneakers? Sure you do: