It's the greatest day of his life. It's also the end of life as he knows it. Make the special day even more memorable with the perfect gift for a new dad. All of our gifts for men are handmade to the highest quality by our tea-swigging team in Norfolk, England. Show up to the hospital with one of these gifts for new dads and you're almost guaranteed Godfather status.
We made this gift with the proud new father in mind. Sure, it's quirky and a guaranteed smile-raiser, but this is a genuinely useful gift for any new dad.
Contains:
Biohazard diaper bags.
Nose clips.
Ear plugs.
Eye mask.
Bath oil.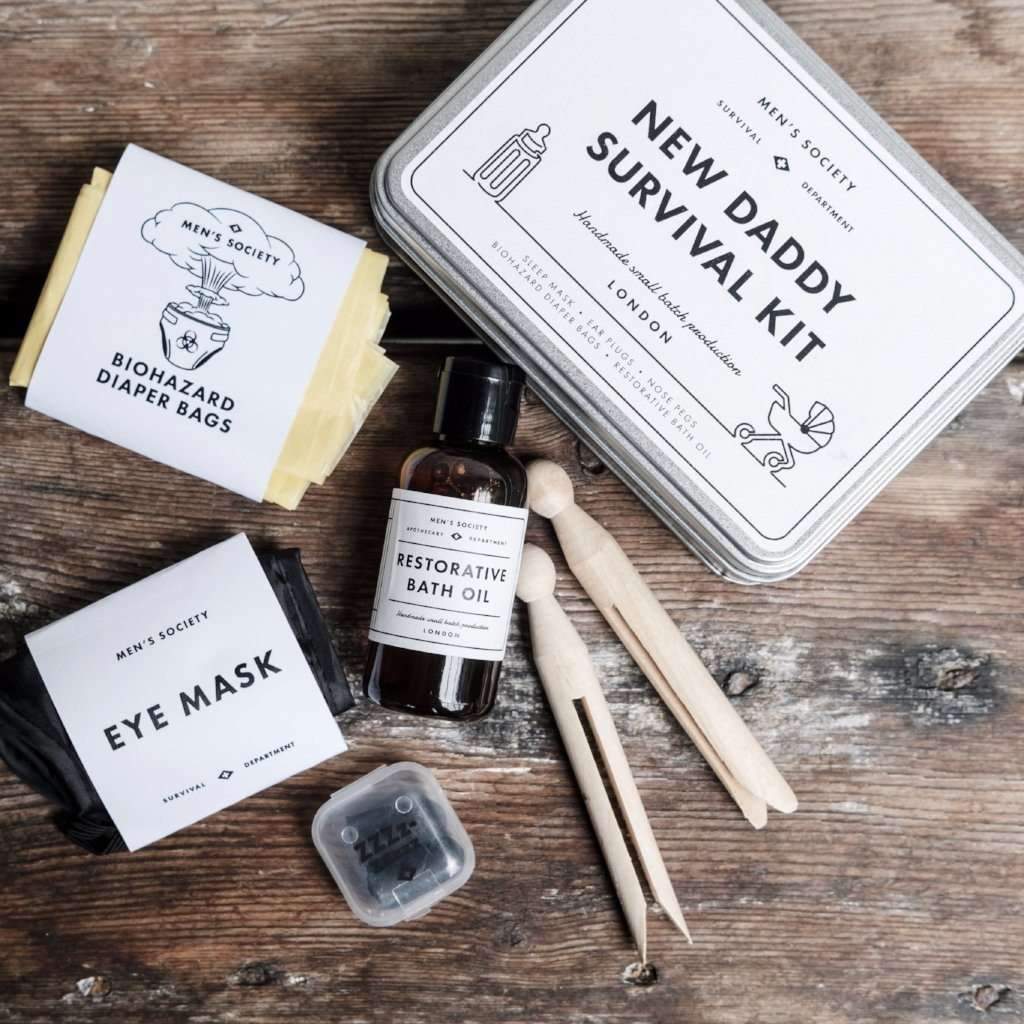 Granted, giving birth isn't really his ordeal. But it's probably exhausting having your hand squeezed that hard. Poor guy. He's the real patient here. Grab him this Super Dad Recovery Kit to show him you care in his hour of need.
Contains:
Bath oil.
Eye cream.
Eye mask.
Toothbrush.
Toothpaste.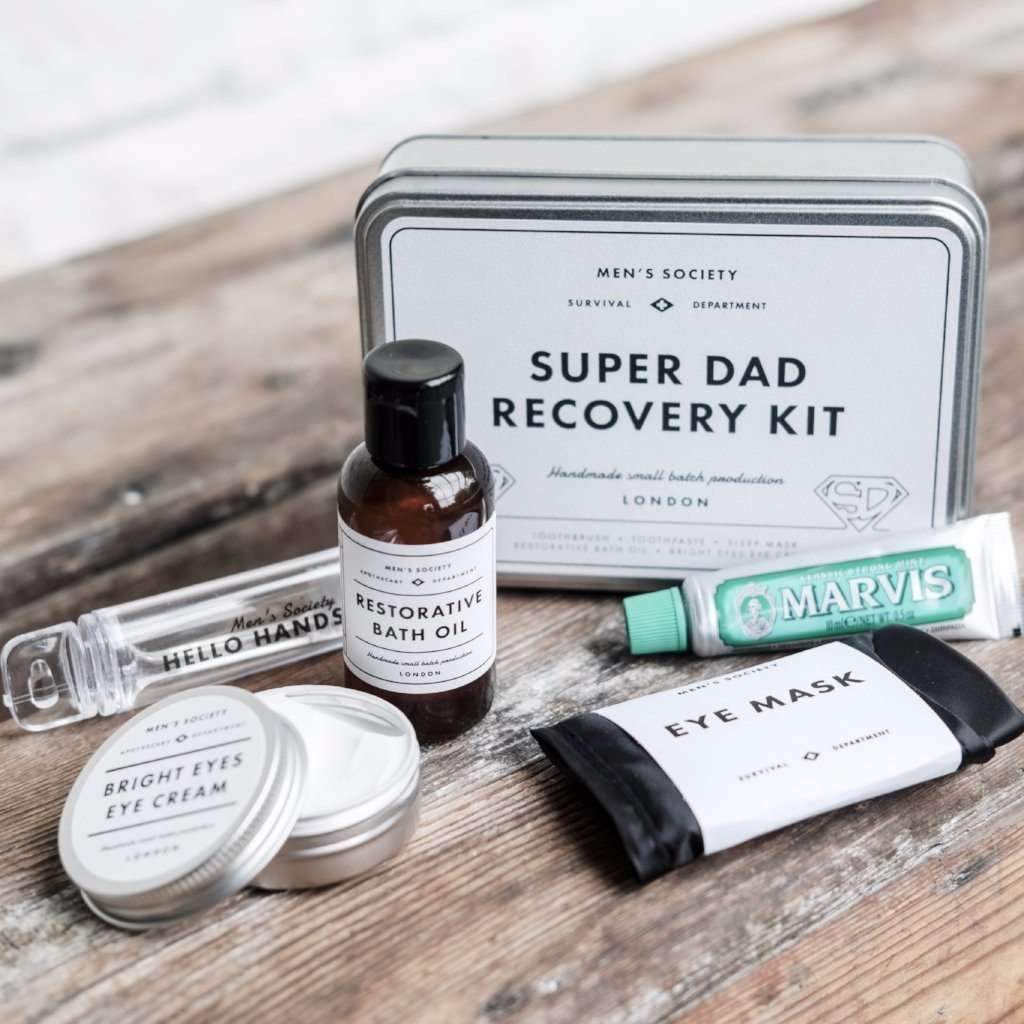 His life is about to be chaotic. That previously swanky house is about to be filled with baby toys and soiled nappies. Give him one crumb of dignity and allow him to look sophisitcated once he steps out of the house. This commemorative shoe polishing kit is both practical and sentimental.
Contains:
Shoe polish.
Shoe cleaning brush.
Shoe cleaning cloth.
We'll leave you with a reminder that fatherhood isn't as easy as you'd think: