The perfect gift for their first tattoo
For some people, the first tattoo is a rite of passage. And for lots of people, it ends up being the first of many. If you're keen to show your support to the newly inked, you've probably been looking for the perfect gift to give them. Well, go you, you've found it. This is the ideal aftercare kit for a new tattoo.
---
This ideal gift for first-time tatters contains:
Soothing Wash
Keep that masterpiece clean.
Moisturising Balm
Keeping tattoos moisturised is great for the healing process.
Cold Compress disposable towels
Getting inked can be messy business. It's best to be prepared.
Tattoo Care Kit Guide
Got questions? We've got answers.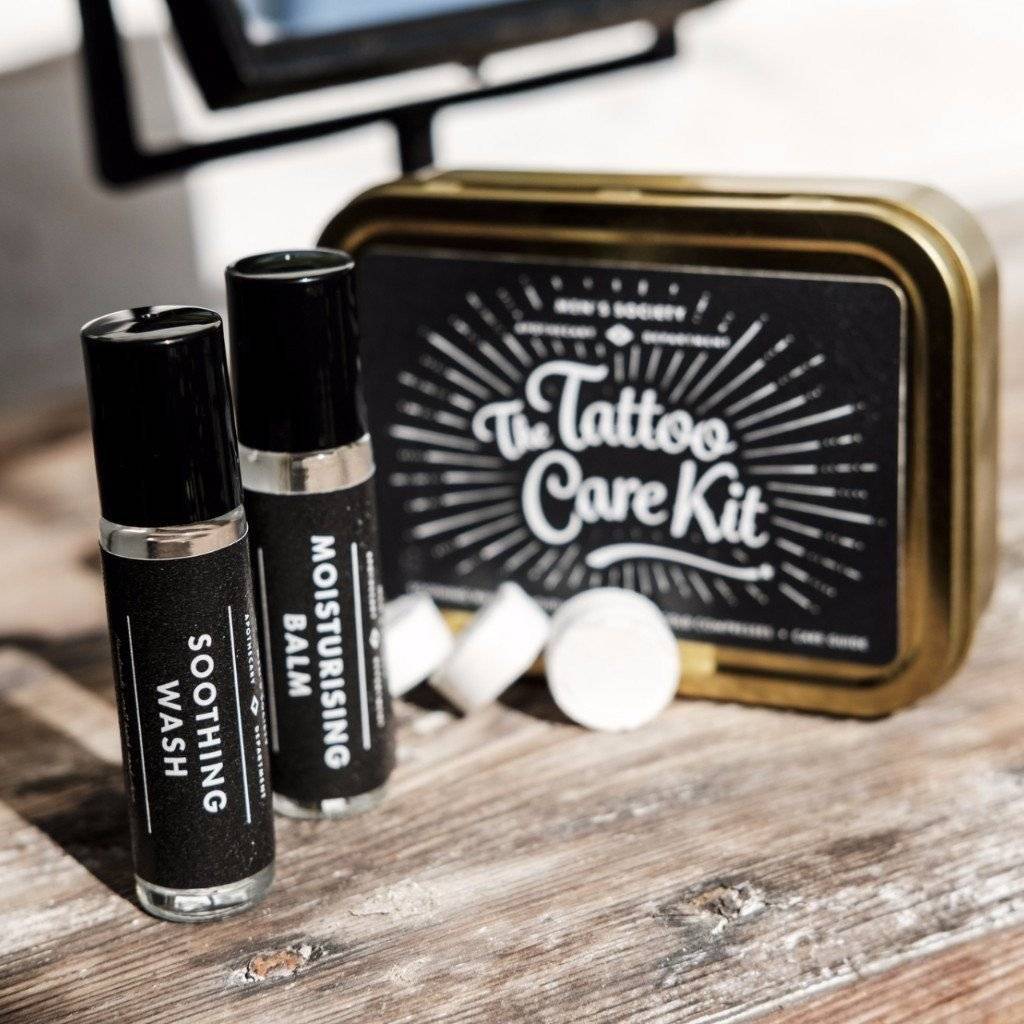 ---
How to look after a new tattoo
The week or so after getting a tattoo can be the deciding factor in whether it looks amazing and you want to flaunt it, or it looks terrible and you'd much rather keep it covered. This kit has everything in it that you need to keep it looking as great as possible. Authoritytattoo.com offered this advice to the recently tattooed:
#1 - Leave your bandage/wrap on until told by your artist
#2 - Wash your tattoo well after removing the bandage/wrap
#3 - Pat your tattoo dry after cleaning it
#4 - Apply a small amount of lotion
#5 - Wash your tattoo regularly
#6 - Repeat the cleaning process until the tattoo is fully healed